The Format
The format for the roadshow was a one day program, with the morning agenda focusing on key corporate messages and the afternoon format was to hold a team building event which highlighted networking, effective communication, sharing information, contribution and collaboratively working towards the common goal. The team building event chosen was The Big Picture, and working with the client's specific brief, our artists created six bespoke images with precision and creativity, in the style of various artists whilst using themes to portray the client's key messages, images and brand. During the period from March through to September around 8000 people attended this one day program which runs 4 days a week with delegate numbers of 80-100 people at each event.
Q&A
- (All questions answered by Co-op)
The initial brief – what were your the requirements and objectives?
The purpose of the event was to launch the new Co-operative brand and engage 8000 colleagues in understanding the part they play in bringing the brand to life. The event was designed to be very experiential and the activity needed to bring together the key messages in an activity that combined teamwork, collaboration and networking. This activity was successfully tailored to fit with a wider employee engagement piece.
Who was the event for?
All 8000 employees from across all areas of the business from the senior team to front line staff.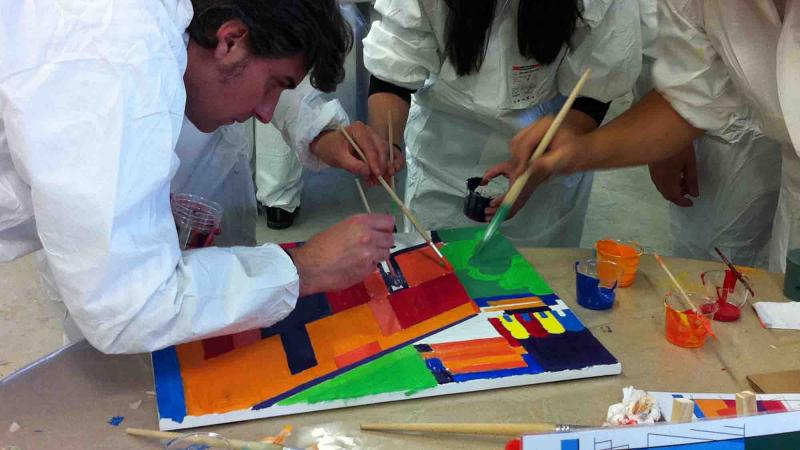 What were the reasons for choosing The Big Picture?
Teamwork, networking and visualizing the key messages of the day. The activity combined all of our requirements and fitted within the theme of energized activities.
We had to ensure that the equipment for the event was either organic of far-trade or both! This meant using biodegradable paint and pots, organic cotton T-shirts for each delegate to wear for the event, reusable table covers, paint supplied in recyclable bottles, and recyclable bin bags and clothes.
How did the delegates react – did they embrace the challenge?
Yes all did, even the sceptics!! Some were dubious at first about the thought of an activity that they perceived to be painting by numbers, but once immersed in the activity the delegates felt it really brought the event to life and provided us with excellent feedback.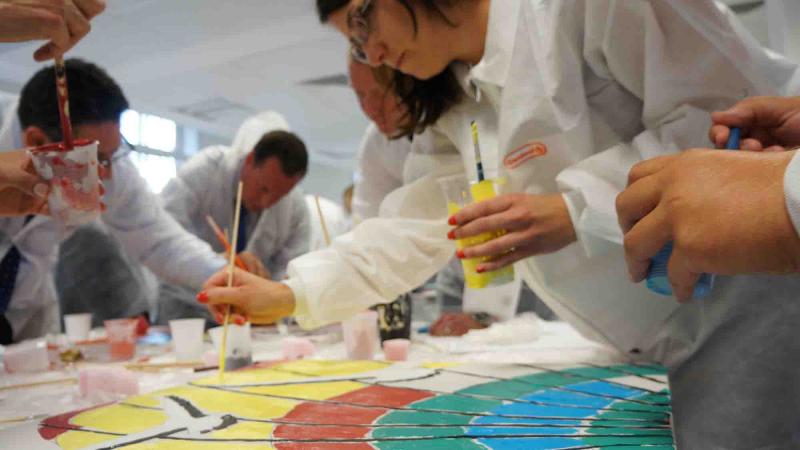 How do you rate your Return on Investment? What was the outcome on the day and the weeks to follow?
The outcome on the day has always been really positive with excellent feedback both verbally and written. It is difficult at this stage to measure return on investment of the event as it is still ongoing, however I would say that the activity has been well worth the investment.